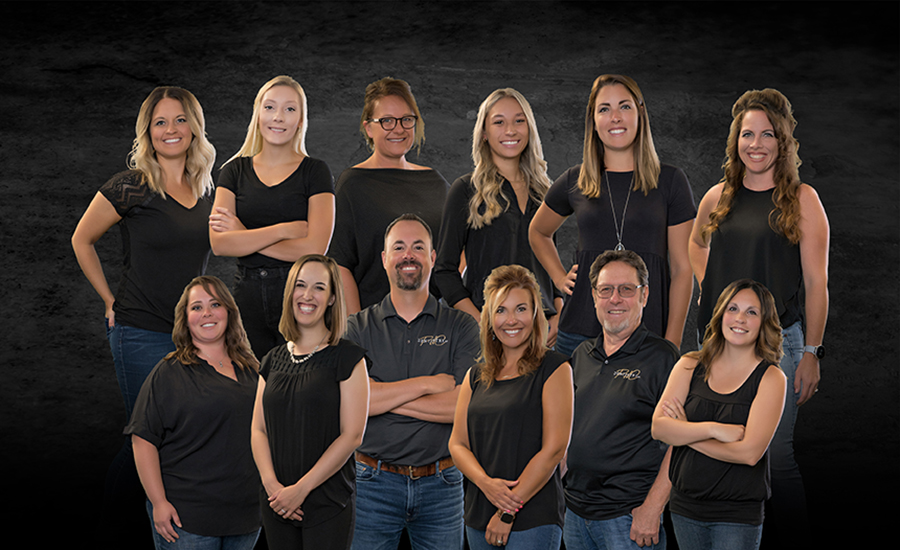 Dr. Wayne Hanson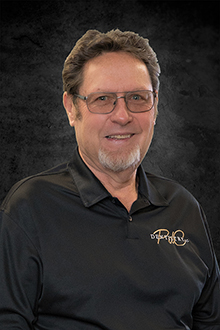 Wayne Hanson, DDS, has owned PdC Dentistry, S.C., formerly McKeever Dental, S.C., since 1996.  Upon meeting Dr. Hanson you will see his passion for dentistry and commitment to his patients and the community.
Dr. Hanson grew up in Savanna, Illinois and after graduation he attended the University of Wisconsin Platteville. Dr. Hanson then attended Loyola University, School of Dentistry.  Dr. Hanson has completed numerous hours in lecture and hands on continuing educational courses. Dr. Hanson stays abreast of the latest advances in dentistry with memberships to the Wisconsin Dental Association, American Dental Association, International Association of Orthodontics, American Association of Functional Orthodontics, Academy of General Dentistry, and the Southwestern Dental Society.  Dr. Hanson is also a member of the Prairie du Chien Chamber of Commerce.
Dr. Hanson lives in Boscobel, WI with his wife, Michelle and their golden retriever, Bucky.  Dr. Hanson enjoys volunteering and has participated in several mission trips to Central America.  In his spare time, he enjoys traveling and spending time with his 3 children; Krista, Kaylea, and Erik and his granddaughter Cora (Kaylea's daughter).  Dr. Hanson loves the natural beauty that the driftless area has to offer. He enjoys fishing and camping as well as spending time on his farm located in Mt. Hope, WI.
Dr. Laura Johnson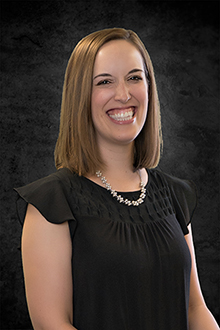 Dr. Johnson was born in Richland Center, WI and completed her undergraduate studies in Biomedical Science at Marquette University. A former dental assistant at PdC Dentistry, she returned as a dentist following her graduation from Marquette University School of Dentistry in 2015.  Dr. Johnson has a passion for providing quality family dental care to people of all ages within a comfortable and friendly setting. She particularly enjoys improving her patients' smiles and helping fearful patients get the treatment they need.  Dr. Johnson enjoys spending her free time playing volleyball and enjoying the outdoors. She enjoys spending time with friends, family, her church family, and husband Nick.
Dr. Johnson is a member of the Wisconsin Dental Association, American Dental Association and the Southwestern Dental Society as well as the Great River Oral and Maxillofacial Surgery Implant Study Club in Dubuque.  As someone that highly values continuing education, she makes it a point to attend the Chicago Midwinter Meeting annually as well as other courses throughout the year. Some of her favorites have been hands-on practical clinical courses with Gordon Christensen.
Kelly Thompson RDH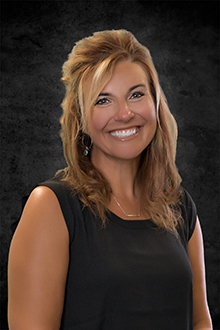 Kelly graduated from Sun Prairie High School in 1998. Kelly then began her career in the dentistry field as a dental assistant in Madison, WI, in 1999. Kelly continued to work as a dental assistant until graduating with her Associate Degree in Dental Hygiene from Madison Area Technical College in 2003. Kelly then relocated to the Prairie du Chien area with her husband, Bjorn, to work at PdC Dentistry, S.C. in June of 2003. Kelly is a member of the American Dental Hygiene Association and attends many continuing education seminars to stay ahead of the latest advancements in the dental hygiene field.
Kelly enjoys keeping busy with the many activities her children, Colton and Avery are involved in. In her spare time Kelly enjoys cooking, traveling, watching sporting events (especially her children's), and spending time with family and friends.
Vanessa O'Kane RDH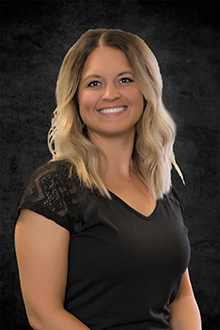 Vanessa grew up in Eastman, WI and graduated from Prairie du Chien High School in 2005. Vanessea moved to Madison where she earned her Dental Hygiene license in 2009. Vanessa has worked in the area for the last 10 years as a Dental Hygienist. Vanessa was also a dental provider for the "Teeth For Life" program in Grant County, where she took her services into the schools to make sure every child received the dental care they deserved. During her career, Vanessa has also been trained as a dental assistant, which helps her to easily describe procedures to patients in order for them to feel more at ease.
Vanessa lives in her hometown of Eastman with her husband Dustin and son Crew. She loves to golf, go to Packer games, sing karaoke and spend time with their dogs. She also enjoys playing on her summer volleyball team.
Bjorn Thompson, Office Manager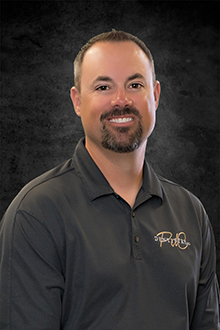 Bjorn grew up in Volga, South Dakota prior to moving to Wisconsin in 2001.  He graduated from Upper Iowa University with a bachelor's degree in Business Administration.  Bjorn and his wife, Kelly have lived in Prairie du Chien since 2003 when he became the Office Manager at PdC Dentistry.  Bjorn has enjoyed watching the practice grow through the years, implementing all the new technology to better serve our patients.
Bjorn loves spending time with his wife and children, Colton and Avery.  Bjorn has enjoyed coaching baseball and basketball in the community for many years.  Bjorn's hobbies include hunting, traveling and attending his children's many activities.
Megan, Front Office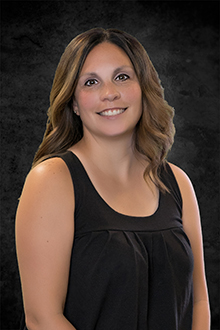 Megan attended the Dental Assisting Program at Southwest Technical College in 2012. During that time Megan did her internship at PdC Dentistry and discovered she enjoyed the clerical part of dentistry more than the clinical side. After graduating Megan joined our office as part of the front office team. She married her husband, Dustin, in 2018.  Together with their daughter Lena they own and operate his families small dairy farm in Eastman, Wisconsin.  They keep busy by tending to their large garden in the summer and caring for their many animals.
In her spare time, Megan enjoys cooking, golfing, reading, playing sand volleyball, and spending time with her family.
Brit, Dental Assistant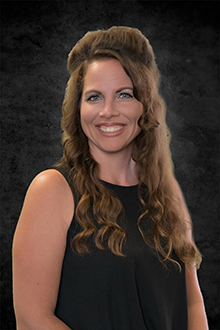 Brittany graduated from Seneca High School in 2004. During her senior year of high school, she trained to be a Dental Assistant at a local dental office. Brittany joined the team at PdC Dentistry in 2011. Brittany enjoys the constant changes and advances that working in the dentistry field brings.
Brittany lives in the Seneca area, close to where she grew up. Brittany enjoys spending time with her family and friends. She loves the great outdoors including camping, fishing, kayaking/canoeing, boating and staying busy as a mother.
Jordan, Dental Assistant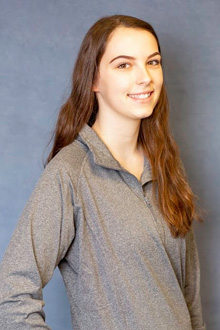 ordan graduated from Cassville Highschool in 2018. The summer after graduating Jordan left for basic training in Fort Jackson, SC and AIT in Fort Lee, VA. Upon returning from training Jordan applied and graduated from the Dental Assisting Program at Southwest Wisconsin Technical College. Jordan enjoys dental assisting at PdC Dentistry because of the interaction she gets to have with patients. Jordan continues to serve for the U.S. Army, in the Wisconsin National Guard, as a supply specialist. Jordan plans to eventually further her education in the dental field.
Jordan enjoys many outdoor activities such as skiing, camping, fishing, and spending the summer working on the ferry in Cassville. Jordan also spends her free time playing with her Golden Retriever, Finley. 
Madeline, Dental Assistant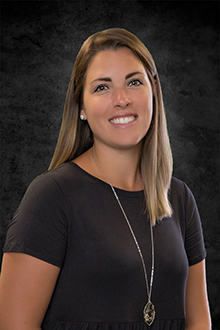 Madeline graduated from Lodi High School in 2009. Madeline then moved to Prairie du Chien and completed the Dental Assistant program at Southwest Technical College in 2012. Madeline joined the PdC Dentistry team right after her graduation. Madeline loves being a Dental Assistant because she gets to interact with patients daily and gets to help them improve their smiles' and overall dental health.
Madeline and her husband Jason have four children, Keagan, Cullen, Harper and Quintin that keep them very busy. In her free time Madeline enjoys spending time on the river, fishing, swimming or boating. Madeline also loves attending her kids sporting events.